The Internet Association: el lobby digital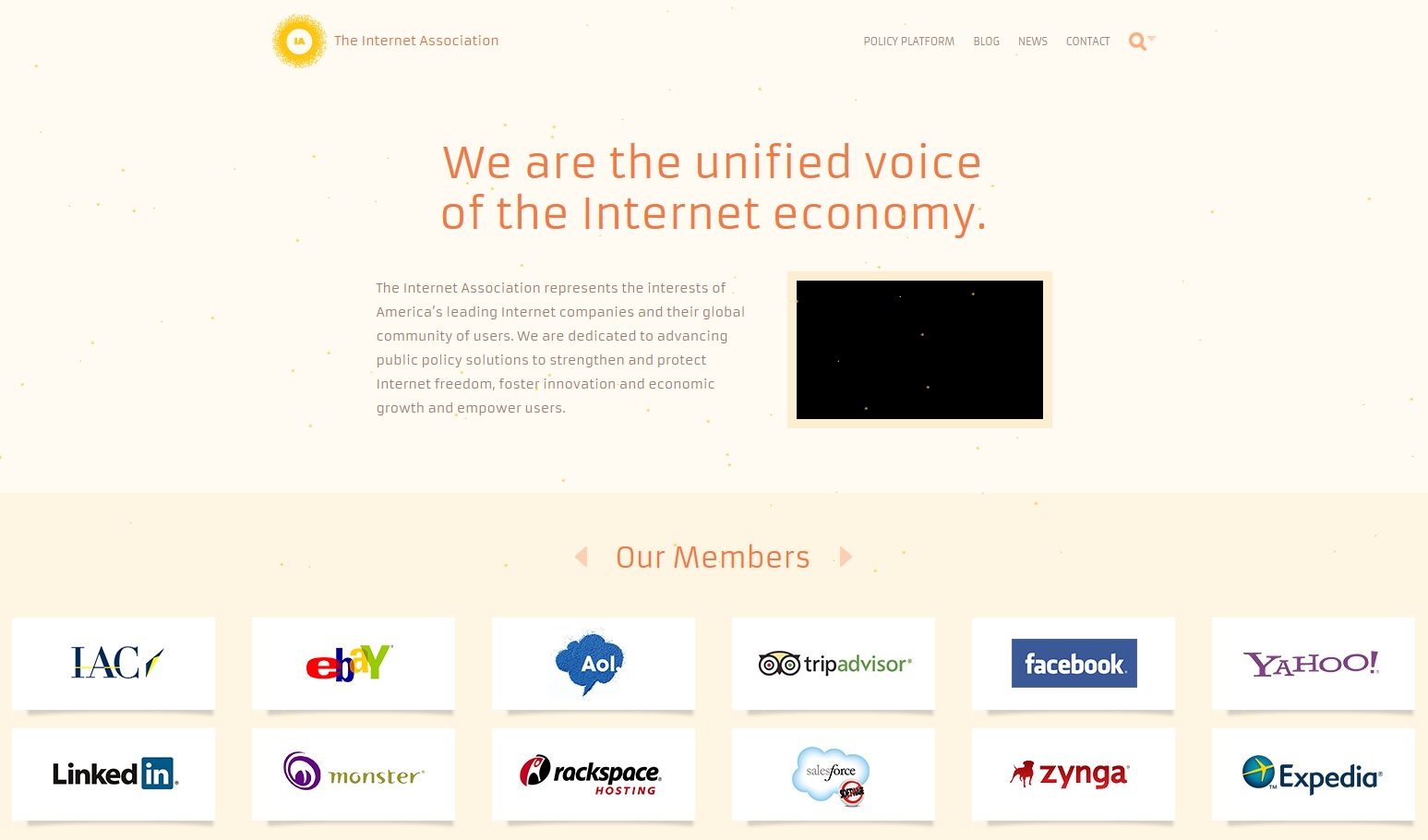 Un grupo de grandes compañías han creado un lobby digital en USA bajo el nombre de: The Internet Association http://internetassociation.org/ con el objetivo de sumar esfuerzos a la hora de hacer frente a los reguladores federales que les imponen nuevas normas para controlar el sector.
Esta asociación presidida por Michael Beckerman està compuesta por las siguientes grandes compañías: Amazon, AOL, eBay, Expedia, Facebook, Google, IAC, LinkedIn, Monster, Rackspace, Salesforce, TripAdvisor, Yahoo! y Zynga, aunque alguien puede encontrar a faltar algunos de los grandes como Microsoft o Apple.
En su misión podemos encontrar la protección de la libertad en internet, la generación de innovación y crecimiento económico y el potenciar la fuerza de los usuarios.
Tags:
AOL
,
Apple
,
eBay
,
Expedia
,
facebook
,
Google
,
IAC
,
linkedin
,
mazon
,
Microsoft
,
Monster
,
Rackspace
,
Salesforce
,
The Internet Association
,
TripAdvisor
,
Yahoo!
,
zynga
---